About Company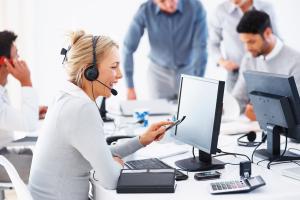 Since 2007 Alternet occupies its own niche on Georgian internet market - free niche, where existed providers can't/don't satisfy user's needs and requirements. Our Company provides internet services on such places with the help of radio technologies, as well as the combination of different technologies.
Our main scope of activities:
-         Internet service provision, landline and wireless;
-         Hosting services;
-         Co-location services;
-         On-demand telemetry and telematics;
-     Systems integration, access control, CCTV;
-     GPS/GSM/GPRS vehicle tracking and fleet management system;
Our Strategy varies in different cases, depending on the concrete user and his/her wishes. The only thing that never changes is a quality of service.
Apply for Alternet, when:
-         You need internet, but your living/working area isn't covered from traditional operators;
-         You need internet "Now". We offer the fastest way to provide internet;
-         You already have internet from other provider, but you want to be protected from internet break. For non-stop
          internet provisioning Allternet offers internet duplication.
-         You need internet for especial time, place and reason. Allternet offers internet to your requirements.
-         You just want your provider to be tailored to your desires and not vice-versa.